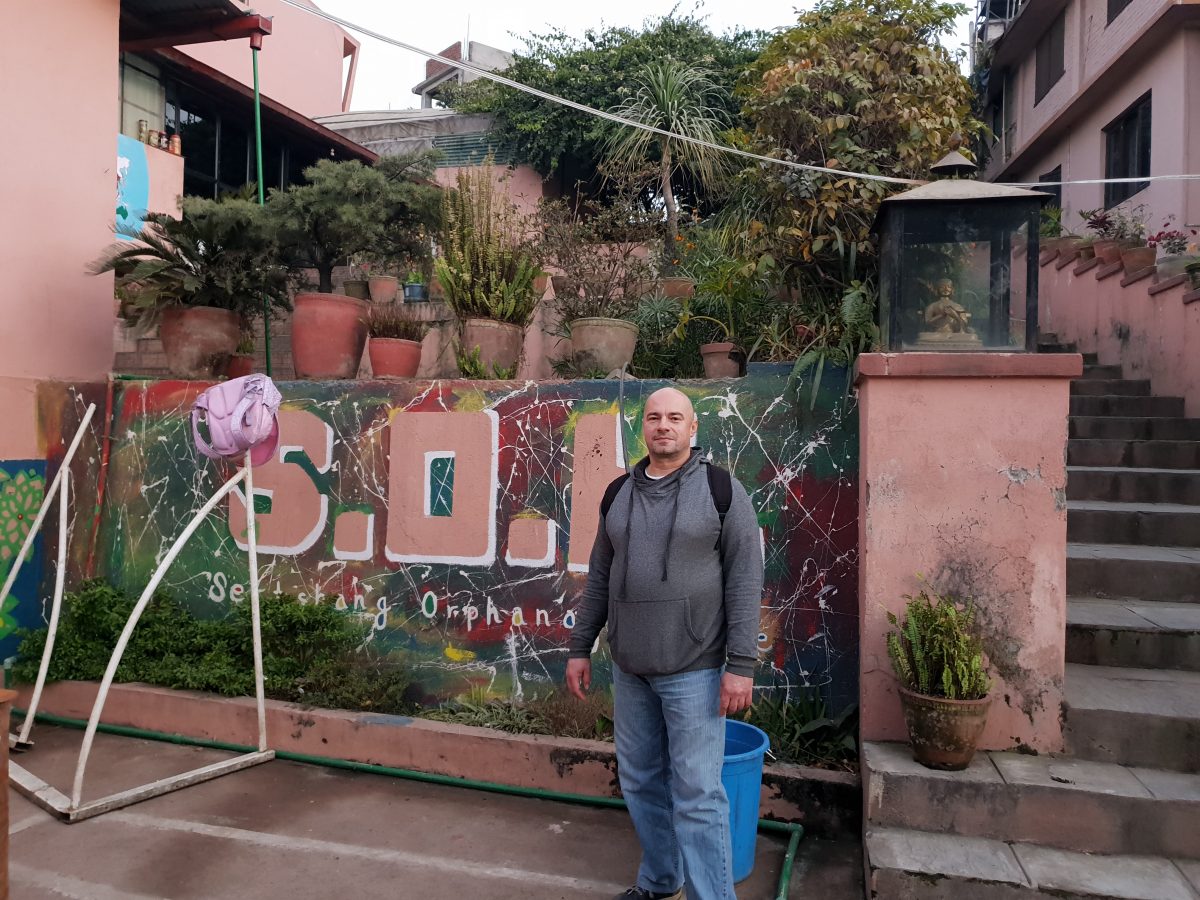 During our working trip in Asia, we were invited to visit Sertshang Orphanage in Kathmandu. The team from this facility participated in the 6th World Cup in Warsaw, in July 2018. We hosted them for a few days and their visit to Poland exerted great impression on them, for everyone it was the first foreign trip.
Coming back to the visit – on Saturday evening children from the orphanage and facility manager – Methok Lama – welcomed us cheerfully. Boys and girls who visited us in July greeted us with a huge smile – one can see that they enjoyed World Cup very much. We were shown around the orphanage, saw the conditions in which children are living and what their needs are. We also met management of the facility and discussed the possibilities of cooperation and further plans. Children were very excited all the time, because they were preparing for the culmination of the evening – the stage performance. They continuously practiced dance arrangements, being dressed in fabulously colorful Nepalese folk costumes. After dinner, during which we were treated with delicious dishes of the local cuisine, the performance took place – it was something everyone was waiting for! It is difficult to describe in words how beautifully the pupils of the orphanage were dancing. They changed their outfits many times, sang on the impromptu stage in the cafeteria, showing off with their gymnastic tricks. Of course, at the beginning, they were accompanied by jitters, which they quickly defeated knowing that the routines have been perfect. The female players who were in Warsaw also danced beautifully. We must admit that they act very well as football players and dancers! The boys were as good as girls. With their dance, children told various stories, each of them ended with a huge applause. Also the performance of the youngest mentee was unforgettable, his singing caused the endless applause of the audience. At the end, the organizers of the World Cup Sylwester Trześniewski and Andrzej Lisiak were invited to the stage and talked about our Association – what we are doing, how do we help children and what are the possibilities of project development. We did not expect such a big applause from the audience, which in this way expressed acceptance for our activity. In such distant country like Nepal, we experienced appreciation for us, what gave us inspiration for further activity.
The visit was one of few planned for this trip. We left the Sertshang Orphanage with a strong conviction that our activities have a deep sense and meet needs of children who can make their dreams come true thanks to us. When someone believes in them, they can do everything! We hope that we will meet team from Nepal again at the 7th World Cup! See you!